Card Cash−Get $5 off Your First Purchase!
---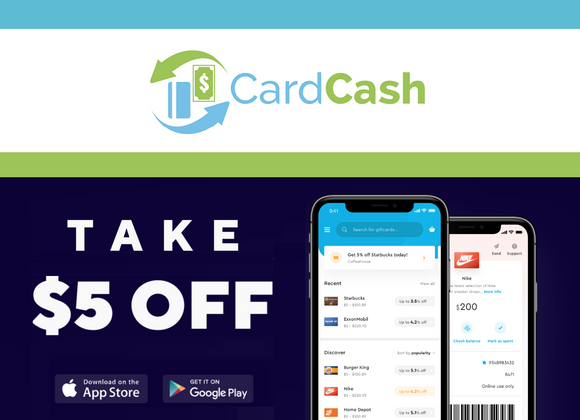 Get $5 off your first purchase of $25 or more at CardCash.
CardCash is an American company headquartered in Brick, New Jersey that operates an online gift card marketplace where users can buy and sell discounted gift cards. CardCash has been cited in several media like Forbes, Inc.
CardCash usually offers the most savings on gift cards compared to other websites. Therefore, it is one of our top two websites when shopping for gift cards. We have saved over $2,000 in the last two years.
Use this link to receive $5 off your first order of $25 or more.
This offer is valid for new accounts only. You can also sign up with a new email address or under your spouse's name (if applicable).
---
Mr. Bunny also recommends