$100 Sign-up Bonus from Chime Online Mobile Banking Plus $100 Referrals!
---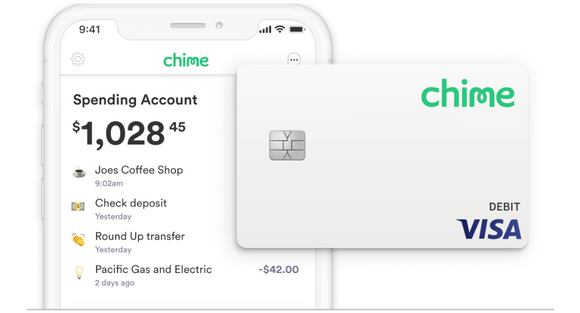 Banking made awesome!
Chime is one of the best online mobile banks; they pay you a $100 bonus when you open a Chime Spending Account and establish a $200 direct deposit.  Be sure to complete the required direct deposit within the first 45 days of opening your Chime account. 
Sign-up takes less than 2 minutes.  No minimum balance required after you receive your bonus (unlike other bank offers); you can withdraw any amount immediately after you receive your $100.
Plus, $100 referrals! YES, $100 for each family member you refer, spouse, friends, co-workers etc. Easy, free money right there.


Chime
pays you up to 2 days early with direct deposit.  The app is designed by a tech firm, not a banking firm, and it's the most intuitive I've ever used.  No monthly fees, no minimum balance requirement, and no foreign transaction fees!  Supports mobile banking apps including Apple Pay, Google Pay, and Samsung Pay.  Free and easy transfers to other
Chime
users.
You should receive the $100 Welcome Bonus as soon as the $200 deposit hits your Chime account (it will initially show as "Pending"). A pending transaction can take about two business days to clear.
---
Mr. Bunny also recommends