Free Stock from Robinhood Worth up to $1000
---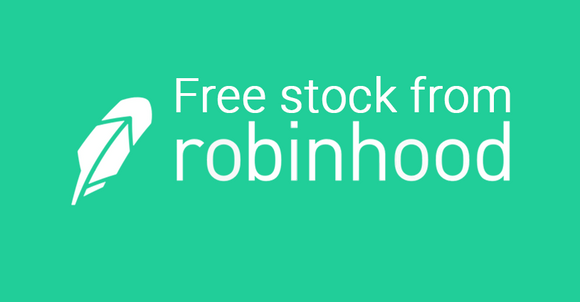 Before Robinhood, anyone who wanted to invest in stocks would be charged between $5 to $10 a trade. They also needed to invest a minimum of $500 to open an account.
Co-founders Vladimir Tenev and Baiju Bhatt had experience building these systems and saw the extraneous costs as little more than gatekeeping people out of investing.
"We are not setting any account minimums, which we think unlocks a market of investors who couldn't do this before," said Bhatt to CNBC at launch. "We see Robinhood as unlocking the microinvestor market."
Robinhood was popular even before launch. In 2014, 340,000 people had signed up to the app's waitlist, by March 2015 (a month before it launched), that figure had doubled to 700,000. Fans from Europe, Australia and South America filled Robinhood's forums, pleading for the app to launch in their country.
That dedication has remained, despite other apps entering the market.  Robinhood users love that there are no minimum deposits or commissions, and this has made the app a perennial favorite among young investors.
Get a free stock from Robinhood worth up to $1000.  No deposit required to get your free stock, but feel free to add a few dollars and watch it grow.  Robinhood now supports fractional shares, so you can invest even a few dollars in even the most expensive and successful companies!  If their stock price goes up 10%, your investment also goes up 10%!  Stocks aren't just for rich people any more!

Just set up your account using our link, then link any bank account, and the free stock is added as soon as Robinhood approves your account!  No deposit required!  I joined a few weeks ago and got Microsoft, with an estimated value of $183.75.  It's crazy, that's free money right there!  Here is a screenshot of that one, but since then, I've earned dozens more.
When is the best time to invest?  Today.  Today is ALWAYS the best day to invest in your future.  Plus you can get more stocks by referring friends and family!  Signing up usually takes only a minute or two and is completely free! 
No commission fees on trades.  Take advantage of fractional shares.  Trade in real time.
How does Robinhood make money?
Robinhood makes most of its revenue through a process called payment-for-order-flow. Large entities, called market makers, execute hundreds of thousands of Robinhood trades at once and pay them for it.
KEEP IN MIND
To receive your free stock you must sign up via our referral invitation link and complete the entire sign-up process.
Signing up is easy and quick–it only takes a couple of minutes or so. Do not initiate the signing up process and leave the application unfinished, or you will not qualify for the free stock promotion.  Robinhood terms and conditions clearly state that you must complete your application within 24 hours.
You can't open a second account to get a stock through this program.
The people whom you invite will need to successfully sign up and link their bank account in order to be credited.
If Robinhood isn't for you, try Mr. Bunny's favorite stock trading app Webull!  Get free stocks when you use our link to sign up, plus you'll gain access to the most comprehensive stock app we've found.  Highly recommended!
---
Mr. Bunny also recommends
---