Moo.com 25% off Your First Order
---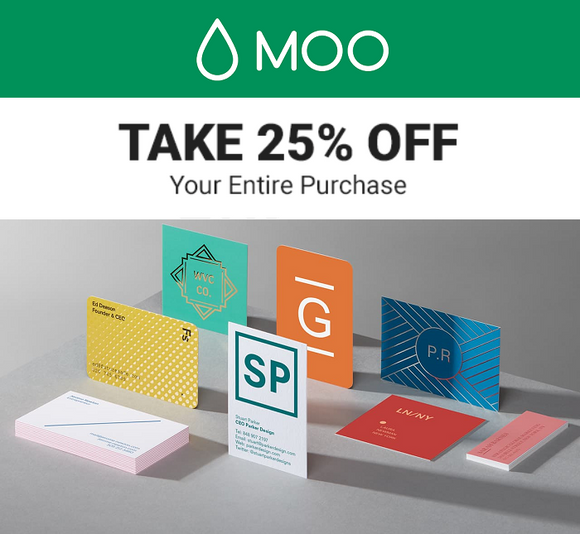 Make an impression with MOO business cards of all shapes and sizes. 
Get 25% off your first order at Moo.com:
Mr. Bunny is providing this offer for free.  He would love for you to leave a review on his Facebook page once you use your promo code.  This helps us help other customers!
Use this link or click the photo to create a new account. 
If you already have an account, sign up for a new one using a different email address.
What can you do with Moo?  Everything (well, almost), but you can only get the 25% by clicking our link and creating a new account.
Here are a few of the things you can make with Moo:

Business Cards
Luxe by Moo Premium Styles
MiniCards
Flyers
Postcards
Notecards
Gift Cards
Greeting Cards
Stickers
Letterheads
Stickers
Letterhead
Accessories
---
Mr. Bunny also recommends