Remitly Special Promotional Exchange Rate and Get $25 Off
---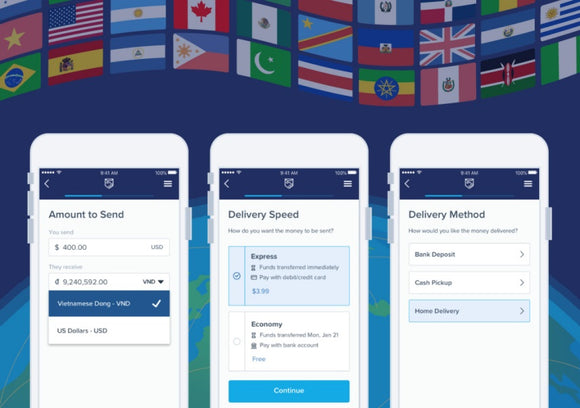 Remitly es una forma excelente y de bajo costo de enviar dinero a personas en otros países. ¡La compañía admite transacciones en 58 países, incluyendo México, China, India, Filipinas, Nigeria y más!
Remitly ofrece un tipo de cambio excepcional y sin cargos adicionales si envía más de $500 a la vez. Conecte una cuenta bancaria y use su aplicación para mayor comodidad. ¡No más esperas en la fila en un mostrador para enviar dinero!
Remitly está registrado en el Departamento del Tesoro de los Estados Unidos y tiene casi 25,000 comentarios en Trustpilot, con un promedio de 4.4 estrellas en el momento de la publicación. ¡Definitivamente puedes confiar en ellos!



Mejor aún, use nuestro enlace de referencia para abrir una cuenta nueva, y en su primera transferencia, ¡obtendrá $25 de descuento si envía $100!
Haga clic en el enlace y compare la tarifa de Remitly con la de cualquier otro competidor. Estarás satisfecho. Asegúrese de incluir las tarifas que otras compañías cobrarán cuando compare.
Una vez que establezca su cuenta, puede recomendar amigos y familiares. Recibirá $20 por cada registro de cuenta nueva.
Remitly is an excellent, low-cost way to send money to people in other countries.  The company supports transactions among 58 countries, including Mexico, China, India, The Philippines, Nigeria, and more! 
Remitly offers an exceptional exchange rate and no additional fees if you send more than $500 at one time.  Link a bank account and use their app for ultimate convenience.  No more waiting in line at a counter to send money! 
Remitly is registered with the US Department of Treasury and has nearly 25,000 reviews on Trustpilot, averaging 4.4 stars at the time of publication.  You can definitely trust them!



Best yet, use our referral link to open a new account, and on your first transfer, you'll get $25 off if you send $100! 
Click the link and compare Remitly's rate to those of any other competitor.  You will be pleased with what you find.  Be sure to include the fees other companies will charge when you compare.
Once you establish your account, you can refer friends and family.  You'll receive $20 for each new account sign-up.
---
Mr. Bunny also recommends
---