Earn an Easy $300 Bonus as a Driver with Lyft
---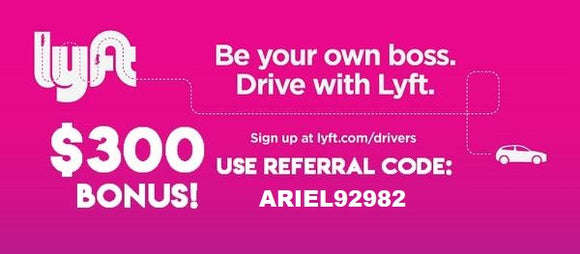 Here's the deal: If you're thinking about driving for Lyft, we can get you an extra bonus:  $3 extra for EVERY ride you give in your first 30 days.  UP TO $300!
With Lyft, you make money by giving rides in your own car whenever you want.  Lyft matches you with passengers through their mobile app.  When the ride ends, the app automatically charges the passenger's credit card and directly deposits your earnings into your bank account weekly.  It's that easy!
To take advantage of the offer, go to www.lyft.com/drivers, sign up, and then enter the promo code "ARIEL92982".  If you need help, contact us.  We'll walk you through the process!
---
Mr. Bunny also recommends