Marble – Join Now and Get a $10 Referral BONUS!
---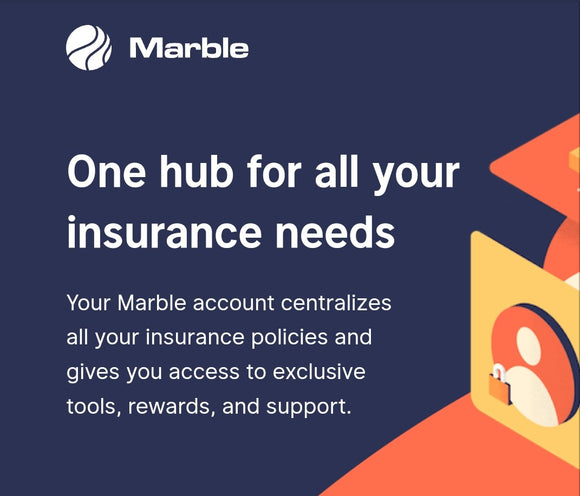 The first Rewards Program built for insurance. Earn up to $15+ back on your existing insurance policies. Sign up for free today!
Marble: One hub for all your insurance needs. Your Marble account centralizes all your insurance polices and gives you access to exclusive tools, rewards and support.
—Simple integration with all major insurance companies. 
—Manage all accounts in 1 easy-to-use platform.
—Get rewarded on each policy added.
Marble Friend Referral Program:
Get a $10 bonus just for signing up for Marble. It only asks your name, email, and three simple questions and you're done! It literally takes 30 seconds to sign up, and you don't have to share any sensitive personal information. 
To receive full credit, link at least one policy to Marble. It could be your car insurance, motorcycle, pet, dental, vision, health, life, travel, other, etc. (just select any of the options and log in to your acct.) and 🚀 Woohoo! You're done!



As an added bonus, you will receive a special gift when you reach 5 referrals.
Earn more rewards for every policy you connect and for inviting others via referral.  Refer other members of your household, friends, and colleagues...even your worst enemy if you're feeling generous. :)
---
Mr. Bunny also recommends